Archiware Pure merges simplicity with functionality.
Archiware, makers of the P5 data management suite, have put 20 years of experience in data security into a brand-new product: 
Archiware Pure simplifies backup and restore of virtual machines in the VMware® vSphere environment. Backups are fast, reliable and can be scheduled to fit in with your business. Installation and setup are simple, no in-depth technical expertise needed. 
Free software with optional paid support

Simple, 5-minute installation and backup

Light on resources

On Synology, QNAP, NETGEAR ReadyNAS and Linux

Browser-based admin interface
Fast CBT technology

VM, VMDK or single file restore

Flexible scheduling using backup windows

Daily backup verification & email reports

No additional software required
All software products claim simplicity and ease of use as their features, but with Archiware Pure this claim is finally justified. One of the significant obstacles in adoption of data protection solutions is the complexity that requires specialized training and hiring of dedicated administration personnel.
Our main drive in designing Archiware Pure was to offer a smart data protection solution that any system administrator can understand, and which can provide industry standard protection features out of the box. 
A lot of effort was put into smart features that automatically choose the best default values for each situations and bring reliable VM backup and restoration within everyone's reach.
The Pure UI allows you to check the status of your system at a glance and immediately identify events that warrant your further attention. At the same time, features such as backup overview and event log allow you to visually track backup trends and predict future storage needs as well as dig into details of each important event to learn what happened at which step.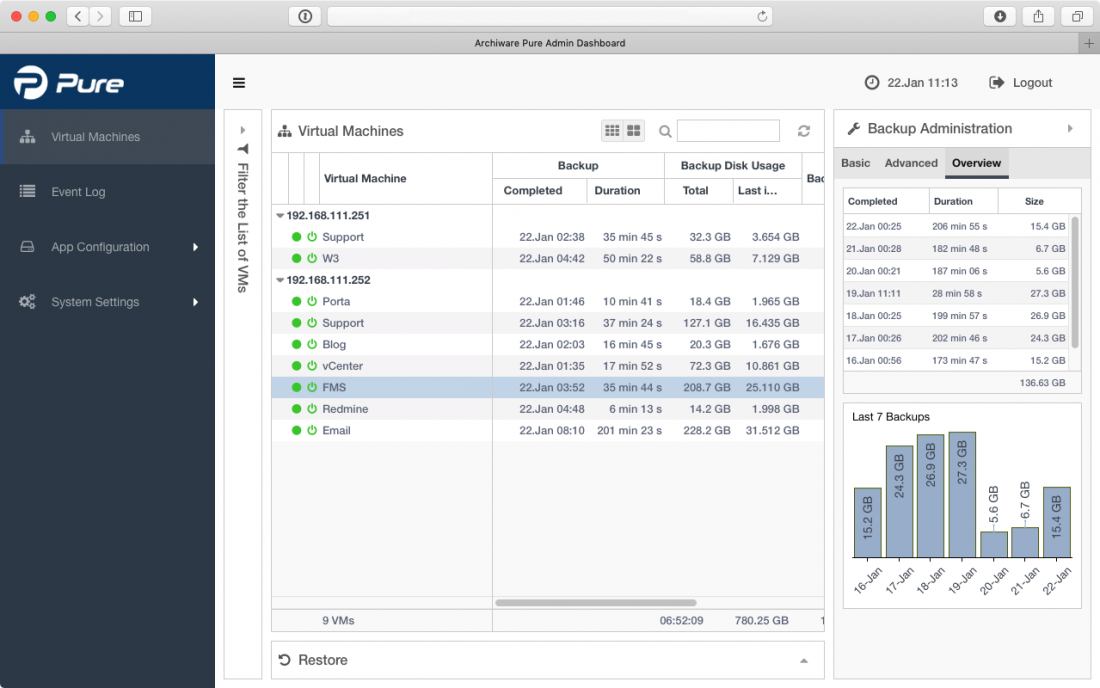 Agentless, image based backups
Archiware Pure protects VMware virtual machines at hypervisor level, capturing the entire VM content and configuration at once. In coordination with a vCenter or an ESXi server, a point-in-time snapshot is created without interrupting the target VM. This allows seamless backups with zero downtime for your production machines and without the need to install backup agents in each VM. 
Protecting the whole vSphere environment from a single centralized interface greatly simplifies administration and reduces operating costs. Capturing the entire VM as a single image eliminates the possibility of excluding some critical files from backup and enables straightforward recovery of both the operating system and user data.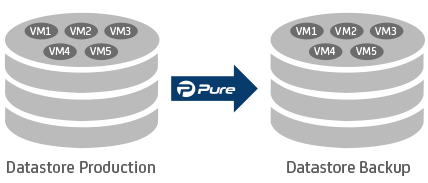 Industry standard backups – only better
With Archiware Pure, we wanted to create a data protection solution accessible to everyone but without compromising on any of the core features. Pure uses both the industry standard VMware vSphere Storage APIs – Data Protection and our own technology to smartly choose the best way to transfer backup data from the VM to the backup storage. 
All backups use Changed Block Tracking technology which enables Pure to only save the data that was actually changed since the last backup, speeding up backups and decreasing the required storage size. Because the most precious commodity is definitely time - and nowhere is that true more than in disaster recovery - Pure backup storage is optimized for backup and restore speed. Backups are forever incremental and completely eliminate the need for full backups. At the same time, each backup snapshot is immediately available for restore without the need for additional calculations or data extractions.
When Pure is deployed on an ESXi host that has access to the datastore holding the target VM data, backups utilize the hotadd feature to access the virtual disks directly. For VMs not directly accessible, a LAN transfer is automatically used to perform backups of remote VMs.
Since there is nothing worse then a corrupted backup, and because the experience has proven that bugs are always possible in any step in the process and that bugs can go undetected for a long time, Pure will optionally perform a data verification for each backup snapshot, making sure that the data in the backup repository corresponds byte by byte to the actual VM state. We strongly suggest enabling backup verification if possible. If the time constraints do not allow verifying all VMs every day, Pure will automatically assign higher priority to those VMs that have not had their backups verified for the longest. Multiple backup and verification jobs can be run in parallel allowing you to scale according to your needs and requirements.

We strongly believe that a good backup solution should make sure your data is fully protected and disaster recovery is properly planned. After that, it should let you focus your attention on your core business. Archiware Pure allows you to create backup and verification schedules that could be as simple or as detailed as your business requires. Once configured, backups execute automatically and without need for constant supervision. Daily email reports allow you to check the system status at a glance and keep you informed of all important events.
Backup scheduling is organized around Backup windows – time slots that you assign to Archiware Pure and within which all operations are performed. Pure will then automatically schedule backup and verification jobs, making sure that all the VMs are first backed up and then prioritizing verification according to the last verification date.
It is even possible to configure Pure to automatically schedule backups for newly discovered VMs, making this truly a configure once, run forever software.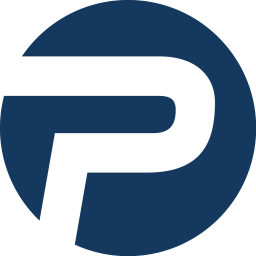 Pure Download
Get Archiware Pure for free and achieve maximum VM security within a 5-minute installation and setup.
Extent of license
Supported number of ESXi hosts
No built-in limits by design. Practical limitations may depend on available hardware resources.
Supported number of Virtual Machines
No built-in limits by design. Practical limitations may depend on available hardware resources.
Supported Backup storage size
No built-in limits by design. Practical limitations may depend on available hardware resources.
 
Deployment
Deploy as a VA
5 minute easy deployment of an already prepared Virtual Appliance
Install on Linux VM
Simple installation on any supported Linux distribution
Install on a physical Linux server
Simple installation on any supported Linux distribution
Install on Synology NAS
Available through Package Center. The latest version can always be dowloaded directly from Archiware website
Install on QNAP NAS
Available through AppCenter. The latest version can always be dowloaded directly from Archiware website
Install on NETGEAR ReadyNAS
Available through Apps menu. The latest version can always be dowloaded directly from Archiware website
 
VM Backup and Recovery  
Direct backup
Backup directly from VMware datastore when Pure is deployed as VA on an ESXi host with direct access to target VM virtual disks
Network backup
Backup any VM residing on any vCenter/ESXi host accessible over LAN or Internet
Pure incremental backup
Forever incremental backup leveraging Changed Block Tracking technology but allowing every backup snapshot to be immediately available for recovery without need for extra calculation and without needing to apply multiple incremental snapshot to reach a desired state
Pure verification
Thorough backup verification by actual comparison of data saved against the original VM content
Parallel backups
Up to 10 parallel backup or verification jobs per storage volume
Backup scheduling
Create detailed backup schedules that meet your RTO and RPO requirements
Fully automated backups
Automated scheduled backups configurable even for the newly discovered VMs keep your environment fully protected completely worry free
Full VM recovery
Restore the VM to a vCenter/ESXi host either directly or over network
Singe File Recovery
Browse directory structure of virtual disks in any of the stored backup snapshots and directly download the desired files
Email reporting
Daily status reports sent by email
Backup overview
Visually track VM backup usage trends at a glance

Cloud support

Amazon S3, Amazon Snowball, Amazon Glacier, Generic S3, Microsoft Azure, Backblaze B2, Google Cloud Storage, Wasabi Cloud Storage

Quick verification

Query the ESXi host for list of allocated disk blocks and skip the unallocated empty areas for reduced verification times
Event Log
 
Operation Systems Requirements
Linux
Ubuntu Linux 18.04 LTS
NETGEAR
NETGEAR ReadyNAS OS 6.9.1+ 
(Intel x86 64-bit)
QNAP

QNAP QTS 4.3.0+ 
(Intel x86 64-bit) 

Synology

Synology DSM 6.0+ 
(Intel x86 64-bit)

 
Hardware Requirements
CPU
x86-64 processor
Memory
4 GB RAM
Disk space

Virtual Appliance: 6 GB
Application on Linux: 300 MB
both not including disk space used for the separate backup repository 

 
Hypervisor Requirements
| | |
| --- | --- |
| VMware vSphere | 6.0 or later, any non-free edition |
| VMware ESXi | 6.0 Express Patch 4 (build number 3247720, 2015-11-25) or later |
| vCenter Server | 6.0 or later (optional) |
Browser Requirements
Safari
5.1+
Firefox
3.5+
Chrome
4+

Internet Explorer

10+

 
File Systems for Single File Restore
Mac OSX
HFS+
Windows
NTFS, FAT32, ExFAT
FreeBSD
ufs2
Linux
ext2, ext3, ext4, btrfs, FAT32, NTFS
 
The Archiware Pure Support Package provides professional technical support directly from the manufacturer, Archiware. Customers who are planning to use Pure in a productive environment are advised to secure their installation by using this service.
Scope of Support
The Archiware Pure Support Package includes web based technical support for a duration of 12 months. The number of support inquries is not limited.
Support Times
Under normal circumstances, a reply/reaction can be expected within 24 hours within Archiware's hours of business via Web or E-Mail:
Monday - Friday, 9:00 a.m - 5:00 p.m. CET/CEST
Monday - Friday, 9:00 a.m - 5:00 p.m. EST/EDT
Support Languages
English, German
Extension/Renewal
Archiware will remind licensees well ahead of expiry of the possibility to renew the Pure Support Package for their installation for another 12 months. 
Cost of Support
The Archiware Pure Support Package is 199.- EUR / 199.- USD.
Maintenance of Archiware Pure is free of cost and includes minor and major updates.  The latest version of Archiware Pure is available from the Archiware Pure website and from the Application Centers of the supported NAS vendors. To request a quote for the Archiware Pure Support Package, please contact our Sales Team at sales@archiware.com.