NEC HYDRAstor & Archiware P5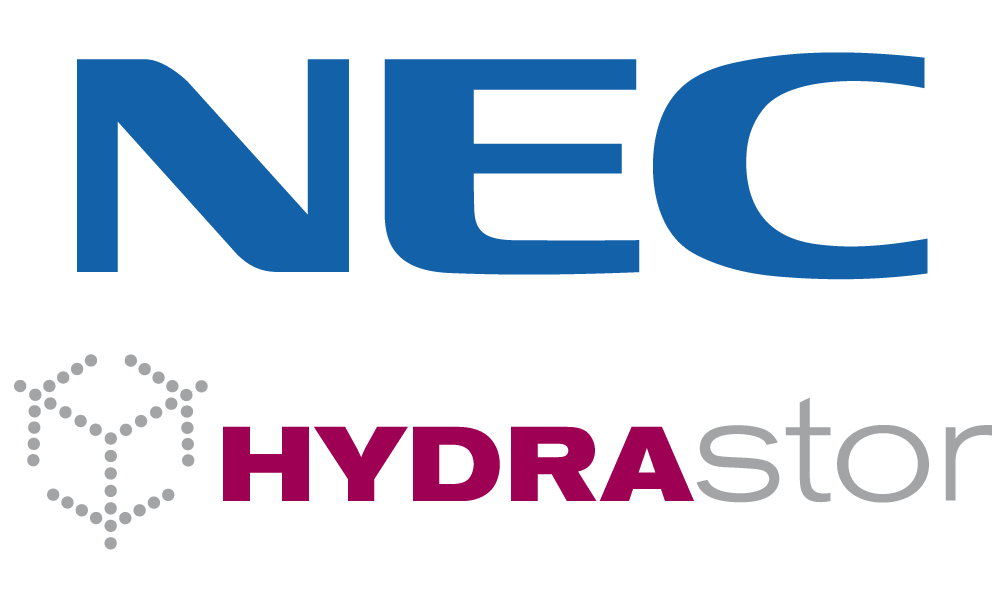 Archiving and backup for the media business
The right strategy for long-term media asset protection and cost optimization includes a combination of backup and archive policy. Backups provide short-term protection of production data in the event of hardware failure, data corruption and accidental deletion. Archive ensures long-term storage of completed productions, cost-effective, catalogued and in one place. The Archiware P5 and NEC HYDRAstor solution supports a strategy that encompasses both backup and archive for media assets.
Advantages of the solution
Browse Media with Previews/Proxies
Easy User Restore
Search Metadata in configurable catalogue
One Solution for all Platforms
Cost effective Scale-out storage
Parallelization for speed and scalability
Tape cloning for maximum security, off-site storage

Combine with P5 Backup for daily server backup
In recent years, customer demand for storage capacity to support long-term media assets has grown significantly. With increase in image resolution and development of 4K and other high-resolution media assets driving data growth, Media companies require a highly efficient and cost effective scalable platform to keep up with data growth.
The key requirements to support environments that represent the majority of media content include modular and flexible scalability, high data resiliency, immediate access and availability, and capacity optimization to reduce footprint and overall costs.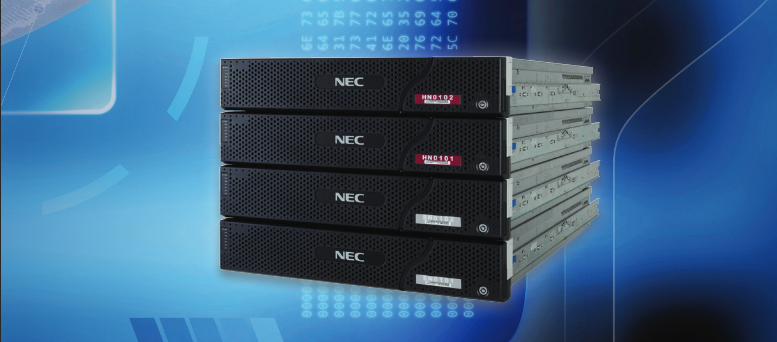 HYDRAstor HS6-4000A
HYDRAstor HS6-4000A addresses all these requirements with its modular scale-out architecture to support PB-scale archives, advanced data resiliency and protection against up to six concurrent disk or entire node failures, high availability with automatic failover and Global Namespace (GNS) across nodes, and data deduplication and compression for space reduction and lower costs.
NEC HYDRAstor and Archiware P5
Media assets can be backed up and archived in HYDRAstor using the P5 interface with automatic and manual options. Both modules can be used simultaneously and with the same target storage.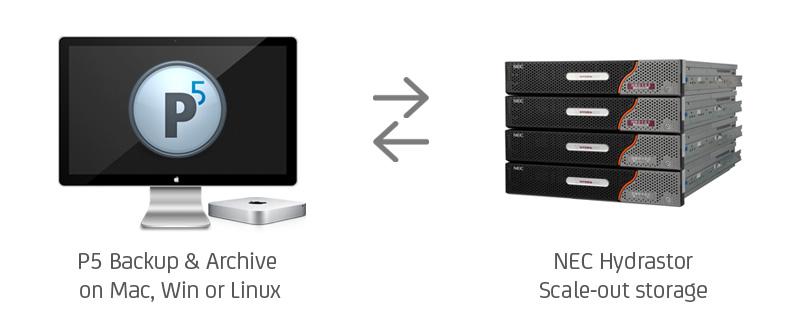 P5 Backup
Archiware P5 Backup provides professional server backup on Disk or Tape storage. Full and incremental backup strategies can be employed and intermixed to achieve maximum security with minimal use of resources. The backup is interruptible and offers parallel read and write processes for maximum throughput. Restore is very simple and can be done by the individual user within the chosen retention period.
P5 Archive
Archiware P5 Archive migrates data from online storage to Disk or LTO Tape.
A configurable metadata catalogue, preview videos and storable searches simplify finding and restoring archived files.
Tape cloning produces duplicate sets of tapes for offsite storage. In multi-drive libraries, archiving processes can be parallelized to achieve higher throughput.
The P5 Archive metadata and preview catalogue
Additional modules P5 Synchronize for data replication and high availability and P5 Backup2Go for workstation backup can be added at any point.
LTO-9
Speed
up to 4

00 MB/s

 uncompressed
Capacity

18,0 TB

 uncompressed
Security
Servo Tracks, Verify, Error Correction, Auto Speed
Lifespan
Certified for 

30 Years

Off-site storage
Simple, reliable, cost-effective
LTO-8
| | |
| --- | --- |
| Speed | up to 360 MB/s uncompressed |
| Capacity | 12,0 TB uncompressed |
| Security | Servo Tracks, Verify, Error Correction, Auto Speed |
| Lifespan | Certified for 30 Years |
| Off-site storage | Simple, reliable, cost-effective |
Download PDF
Solution NEC HYDRAstor US letter
Contact
Download 30-Day free trial
blue