Archive previews of RAW files on Mac
Download and unzip the script. In our example screenshots, we placed it in the folder /usr/local/aw/scripts – note that the scripts folder will need to be created. Make the script executable for root (chmod 755).
Configure the Preview Generation page of the archive plan to call the script – as shown in the screenshot.Enter the file extensions you want to process using the script. Note that the rotation and resolution are set as parameters to the script.
e.g. /usr/local/aw/scripts/mkthumb_RAW.sh -resolution 512 -rotation 0SIPS is capable of lots of manipulations, including rotation.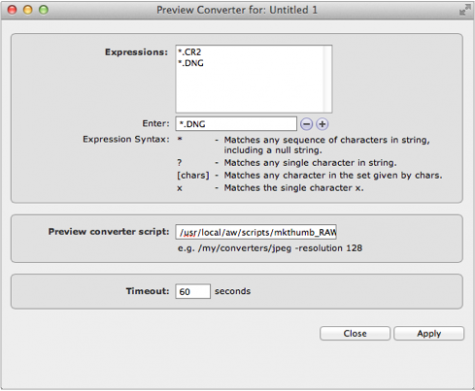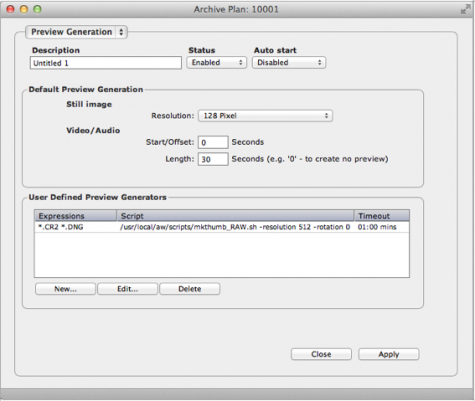 Subscribe to our Newsletter
blue