Activate Renewed/Reactivated P5 Maintenance
How to activate renewed/reactivated P5 maintenance
After logging in to the Archiware Portal, select "P5 License Registration" from the service menu.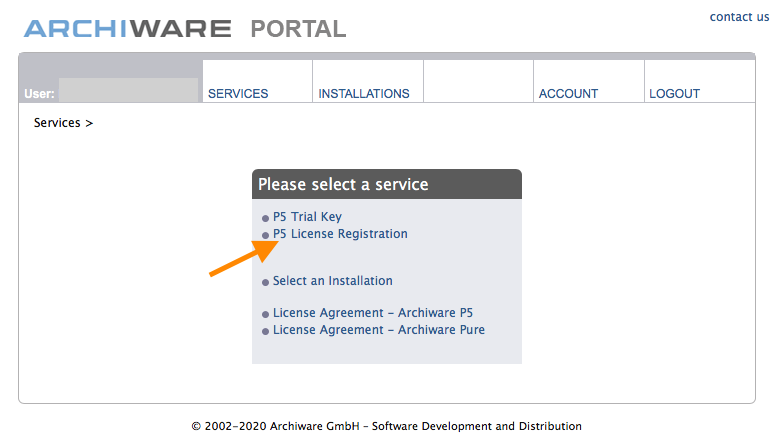 Next, select "Activate renewed/current Maintenance status" from the menu.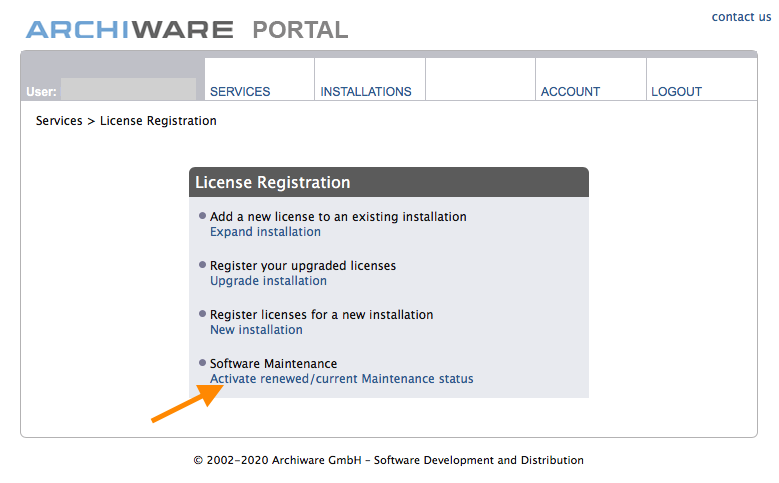 To select the installation you want to activate P5 Maintenance for, click the corresponding ID in the column "Installation".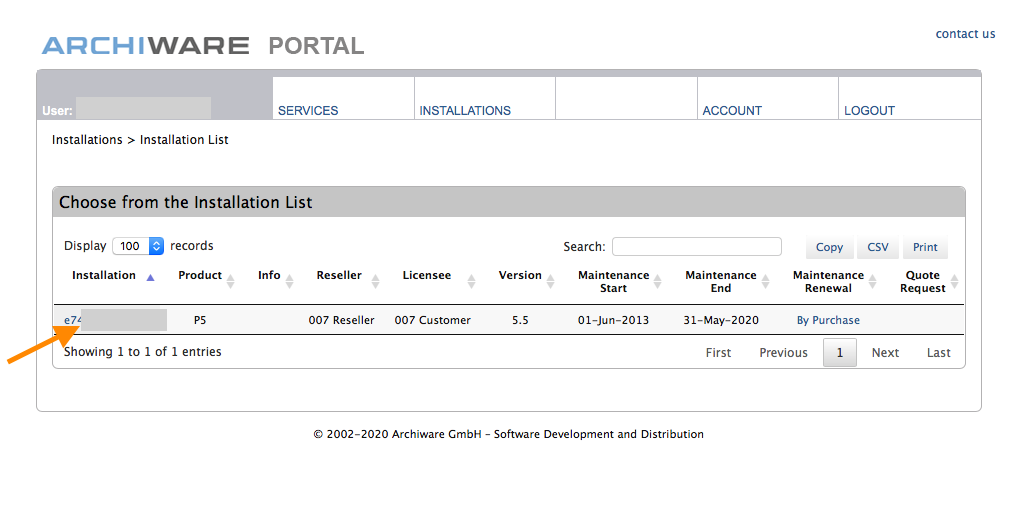 (If the installation in question is not listed, click "INSTALLATIONS" in the top menu bar and then choose "• Find Installation". Fill in the requested information and click "Find Installation". Next, choose the corresponding ID in the column "Installation".)
Fill in the requested installation information and if applicable amend the P5 version you have installed on the host. 
Click "Activate Renewed Maintenance".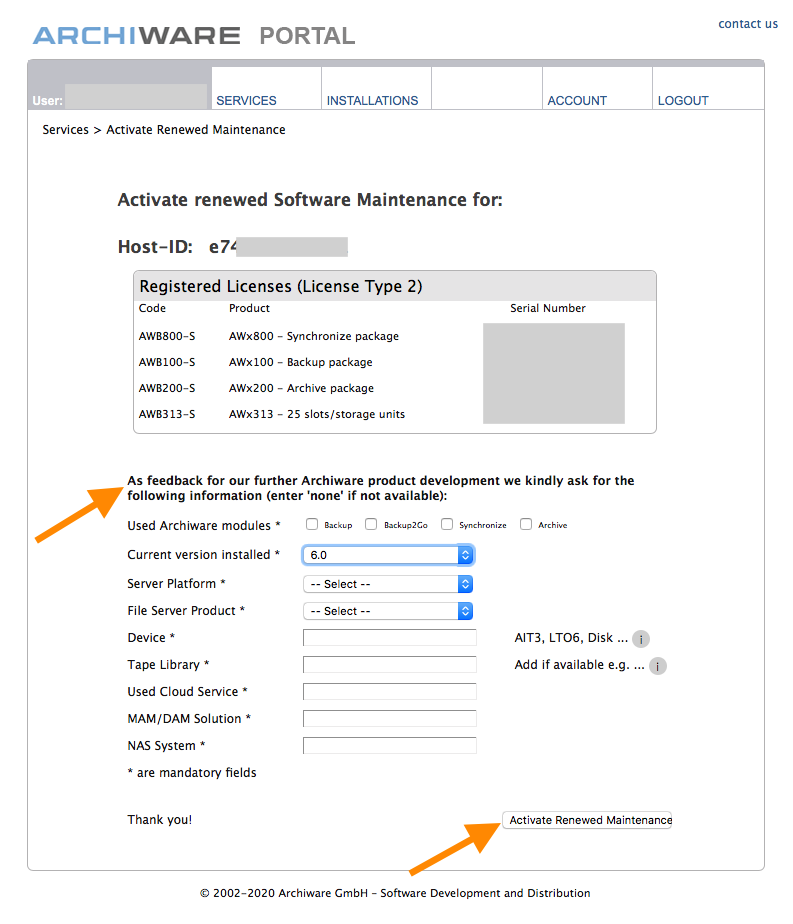 Your request will generate new P5 keys valid for the renewed/reactivated maintenance period. The license keys will be delivered by email, and the license keys will be provided in the Archiware Portal, too.
In your Archiware P5 installation choose the "License Manager" and double-click on the existing P5 license in the web interface. Replace the old license key with the new one, amend the maintenance expiration date, then apply the changed settings. This should activate your license. In case it does not, try stopping and restarting P5.
Contact Support
lightgrey